Host a Watch Party or a Matrix Dinner
Inspire your friends and family from the comfort of your home as conditions safely allow you to enhance this unforgettable night's experience.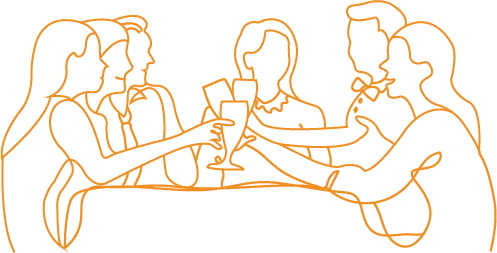 Here's how it works:

Contact us and let us know if you would like to be a Watch Party or Matrix Dinner host by filling out the form below. All applications are due on October 31.
Invite your friends and family to watch the CKA 2020 Gala and learn more about this year's honorees.
Receive our Watch Party or Dinner Packet that includes information about the CKA 2020 gala, handouts for your guests, and host tips for a seamless digital experience.
Tune into our Gala and Live Stream on Saturday, November 21, and enjoy a wonderful evening we have planned for you and your guests.
Submit your applications by October 31, 2020